Capturing Moments with Coolness, Personality, and Humor: Welcome to My Photography World!

Hello!!!
My name is Susanna Antichi and I am an internationally recognized wedding photographer based in Siena, Italy
.
Welcome to Susanna Antichi Photography, where passion and boldness converge to create breathtaking moments. As both a business owner and a photographer, I have dedicated my life to capturing the beauty of the world through my lens.
Travel and photography have always been my twin passions, and they have shaped the way I view the world. Traveling has given me a broader perspective, reminding me that there are infinite wonders beyond my own worries. It has allowed me to appreciate the grandeur of nature, the diversity of cultures, and the profound connections that bind us all together.
Photography, on the other hand, has become my medium for preserving and immortalizing these precious moments. From capturing raw emotions to freezing fleeting instances, I believe that every photograph holds a story waiting to be told. With each click of the shutter, I strive to encapsulate the essence of people, places, and the emotions that define them.
Born and raised in Italy, I have been fortunate to call Mexico my home for the past decade. This unique blend of cultures has enriched my photographic journey, providing me with a diverse canvas on which to paint my artistic vision. It is here that I embarked on my professional path as a wedding photographer, starting with capturing the love stories of dear friends in 2006. Since then, my skills have blossomed, and I have been proudly serving clients as a professional photographer since 2012.
In September 2021, I made the heartfelt decision to return to my beloved Siena in Tuscany, Italy. This homecoming allows me to cherish precious moments with my family and friends while continuing my photography endeavors. Though my office is now based in Italy, my wanderlust spirit remains unquenched, and I am delighted to travel worldwide to serve my clients and capture their unforgettable moments.
Join me on this incredible journey as we explore the world together, one frame at a time. Let's create timeless memories that will be cherished for generations to come. Contact me today, and let's embark on an extraordinary photographic adventure together.
Welcome to my photography world, where captivating moments come to life through the lens! As a highly acclaimed photographer, I take pride in my accomplishments and strive to deliver exceptional artistry and professionalism to every client.
Being an award-winning member of Wedding & Portrait Photographers International, I bring a wealth of expertise and creativity to your special day. My dedication to this craft has been recognized by esteemed publications such as"Destination I Do magazine", "Destination Weddings and Honeymoons Abroad" in UK, solidifying my reputation as a trusted professional in the industry.
Among the many highlights of my career, I am particularly honored to have been named one of the twenty best wedding photographers in the Riviera Maya . This recognition speaks volumes about my commitment to capturing the essence of love and romance in stunning imagery.
In 2016, I achieved the prestigious title of Wedding and Portrait International Certified Photographer (WPPIC), a testament to my unwavering dedication to honing my skills and staying at the forefront of the ever-evolving photography industry. This official designation further reinforces my passion for delivering excellence and ensuring that each photograph tells a unique story.
As a member of MyWed and Associazione Nazionale Fotografi Professionisti - Italian Photographers, I am part of a vibrant community of talented professionals who share a common goal of elevating the art of photography. This network provides me with valuable opportunities for growth and inspiration, enabling me to continually refine my craft and exceed your expectations.
Whether it's capturing the cherished moments of your wedding day or creating captivating portraits that reflect your true essence, I am committed to delivering a personalized and unforgettable photography experience. Join me on this artistic journey, and let's create timeless memories together.

Welcome to Susanna Antichi Photography,where cherished memories come to life. Since our humble beginnings in March 2012, we have been passionately driven to provide couples with an unparalleled experience. Our boutique studio is a haven where we celebrate the beauty of love and the power of timeless memories.
At Susanna Antichi Photography, we believe in the enduring nature of precious moments. We understand that your love story is a masterpiece in itself, unfolding with its own unique colors and emotions. Our mission is to capture those intricacies, freeze them in time, and present you with a stunning portfolio that reflects your personalities and the essence of your relationship.
Just as no two snowflakes are alike, we recognize that every relationship is a work of art, deserving of personalized attention. We take great pride in tailoring our products and services to showcase the true essence of your love for each other. Whether it's an intimate elopement or a grand celebration, we are committed to creating imagery that beautifully encapsulates the depth and authenticity of your connection.
Through our lens, we seek to unveil the raw emotions, stolen glances, and heartfelt moments that make your story truly remarkable. With an artful blend of creativity and technical expertise, we ensure that each photograph becomes a cherished memory, etched in time for generations to come.
Come, embark on a journey with Susanna Antichi Photography, where we weave your love story into a visual tapestry that will forever be cherished. Let us capture the extraordinary moments that define your relationship, creating a legacy of love that will endure through the ages.
Contact us today to begin your unforgettable photography experience, and let us help you preserve your beautiful memories in a way that will touch hearts and inspire for years to come.
Follow me on my travel's Instagram account @travelpics_sa and on my professional account @susannaantichi
❤ my gear ❤
CAMERAS:

LENSES:
Sony 50mm f.1.4 II (Sharp and great for low light situations)

Canon serie L 35mm f.1.4 USM (Great for family shots and ceremony coverage)

Canon serie L 100mm f.2.8 IS USM (Perfect for detail shots and close-ups of a face)

Canon serie L 24/70mm f.2.8L II USM (Great for portraits, great for landscaping)

Canon serie L 70-200mm f.2.8L II IS USM (My favorite! Perfect for close ups and portraits.Fast focus, great resolution, great bokeh, low distortion)

Tokina AT-X Pro FX 16-28mm f.2.8 (The perfect wide all rounder, I love it for architectural and landscape photography)
LIGHTS:
Omega Reflector

N.2 Canon Speedlite 600EX IIRT

N.1 Godox V1 Flash for Sony

Icelight Westcott

Video light

MagMod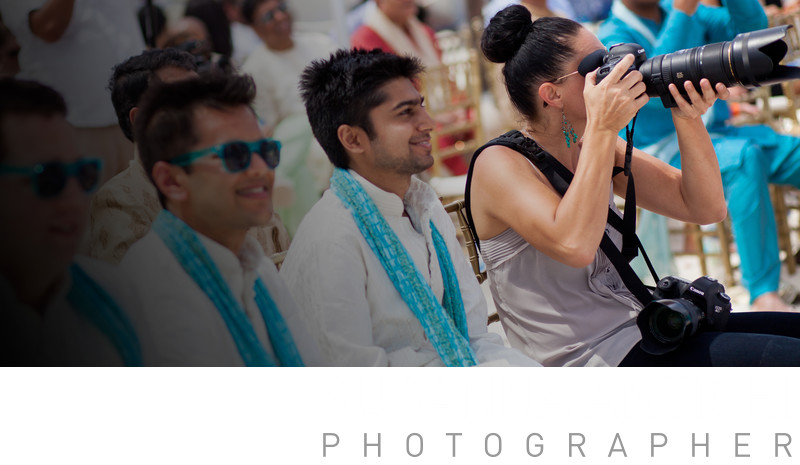 With photography, equipment is not the only factor in creating great work. You need vision, knowledge, creativity and talent. As long as I am confident, the gear I possess can execute my every demand.
The Canon 5D Mark IV and Sony 7R Mark III are great. They perform exceedingly well. Finding the right gear that fits your style of work can be a big challenge. It's the reason why I pour my time into concepts, ideas and more.
❤ SNAPSHOT ❤
❤ Tell Us A Bit About Yourself
Welcome to my world of wedding photography! I am truly passionate about capturing the essence of weddings and everything that surrounds them. From the moment I wake up until the sun sets, my focus is dedicated to photography. I am constantly honing my skills, editing images, and exploring the vast resources of the Internet to stay up-to-date with the latest trends and creative wedding ideas.
During my research, I've come to realize that the world is filled with incredible individuals who embark on the beautiful journey of marriage. However, it often saddens me that the wedding media often fails to represent the true diversity of love. That's why I am committed to showcasing and celebrating the beauty of all kinds of diversity through my photography. With me, you can rest assured that your story will be captured in a safe and inclusive space.
Beyond weddings, I have a deep passion for sports, including extreme ones! The thrill and energy of these activities inspire me, just like music and dance do. In fact, I find great joy in translating the rhythm and emotion of these art forms into my photography.
When I'm not behind the camera, I indulge in another creative outlet: cooking. I take pride in my culinary skills and specialize in crafting mouthwatering pasta, pizza, cakes, and desserts. My love for food adds an extra layer of appreciation for the finer details of your wedding, including the delectable treats that are sure to delight your guests.
While my heart beats for photography, there's a special place in it for Mexico. The vibrant culture and stunning landscapes of the Riviera Maya offer endless possibilities for capturing extraordinary moments. It's a place that fuels my creativity and allows me to deliver exceptional results for my clients.
In September 2021, I made the decision to return to Italy, and now my office is based in the picturesque city of Siena. However, distance is no obstacle in my pursuit of capturing your love story. I am more than willing to travel far and wide to be there for you on your special day, wherever it may be.
So, whether you are planning a wedding that defies convention, embracing diversity and love in all its forms, or seeking a photographer who not only captures your moments but also creates a safe and inclusive environment, I am here to bring your vision to life. Let's embark on this incredible journey together and create memories that will be cherished for a lifetime.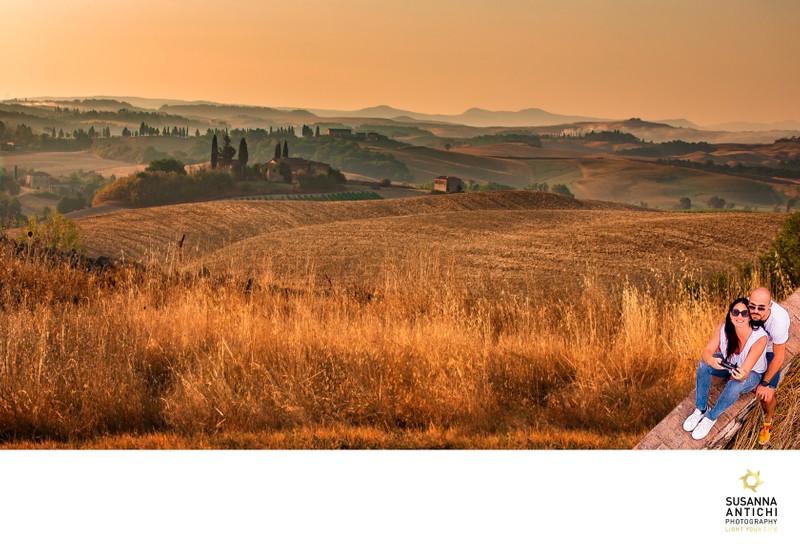 ❤ Why Did You Choose To Become A Photographer?
Unlock the Magic of Photography with Susanna Antichi
Discover a world where trust, passion, and change collide to create extraordinary moments frozen in time. Welcome to Susanna Antichi Photography, where the art of capturing emotions and preserving cherished memories is my absolute passion.
Why did you choose to become photographer? In just three words, it's all about trust, passion, and change. I believe that pursuing what truly ignites your soul is the catalyst for a fulfilling life. With Susanna Antichi Photography, I've turned that desire into a reality.
At the core of my craft lies a deep love for people. My mission is to create photographs that encapsulate raw emotions, ensuring that every client holds onto precious memories for a lifetime. I celebrate diversity, embracing all body types and empowering individuals to be unapologetically themselves.
I firmly believe that everyone should feel comfortable in their own skin. Through my lens, I capture the beauty that radiates from within, allowing individuals to embrace their unique essence. No matter your background, size, or shape, I create a safe space where you can truly shine.
When it comes to weddings, I understand that it's a time of joy and excitement. Your happiness deserves to be immortalized in epic, breathtaking photos. With Susanna Antichi Photography, I go above and beyond to ensure your special day is filled with magic.
Trust me to capture the moments that matter most to you. Whether it's your wedding day, a milestone celebration, or a simple gathering with loved ones, I'll be there to preserve the essence of those precious instants. Let me tell your story through my artistry and bring your vision to life.
Come and experience the transformative power of photography with Susanna Antichi. Trust. Passion. Change. These three words embody the heart and soul of our work, and I can't wait to embark on this incredible journey with you.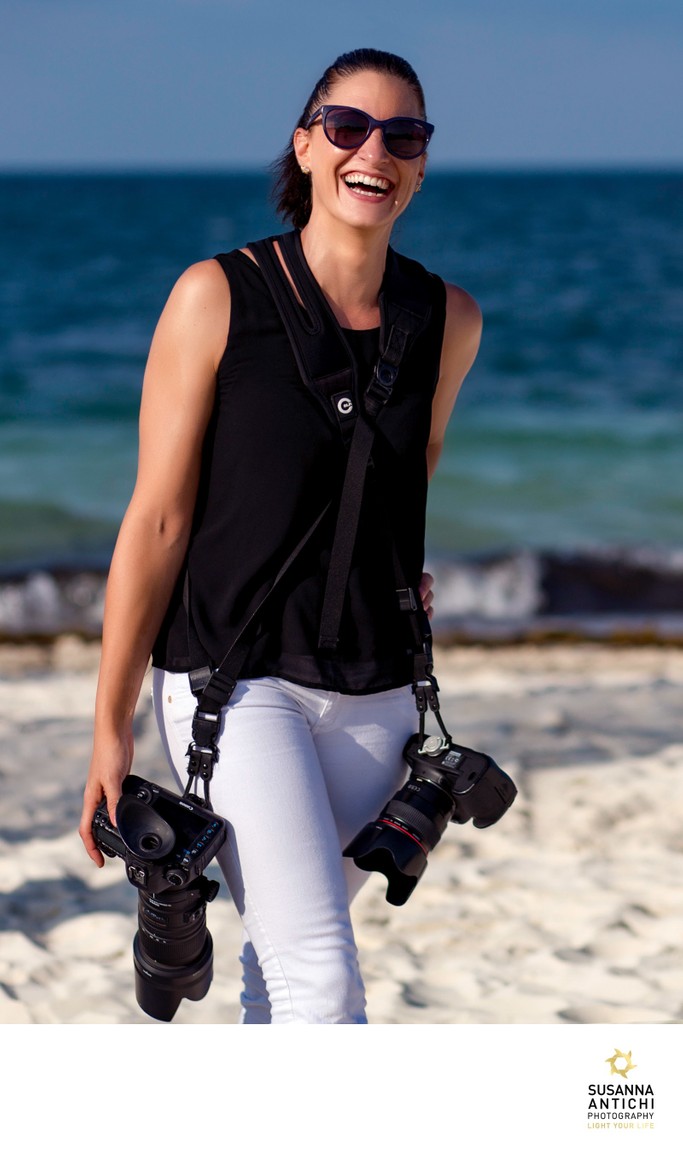 ❤ How Long Have You Been A Photographer?
Capture Memories with a Seasoned Photographer
Embark on a visual journey with a photographer who has truly honed their craft. With a passion that ignited back in 2006, when I had the privilege of capturing the magic of a dear friend's wedding in the picturesque landscapes of Italy, my love for photography took flight.
In April 2010, destiny led me to Playa del Carmen, Mexico. This vibrant coastal paradise became my new home, and the backdrop for countless breathtaking moments frozen in time. It was here that my dream of becoming a professional photographer was realized, and the seeds of my boundless creativity were sown.
Taking the leap of faith in March 2012, I embraced the entrepreneurial spirit and founded my own photography business. This pivotal decision marked the beginning of an extraordinary chapter in my life, allowing me to pursue my passion on a whole new level and share it with the world.
Through the lens of my camera, I strive to capture the essence of each moment, weaving stories with light, color, and emotion. Whether it's a joyous wedding celebration, a captivating portrait session, or a wanderlust-inducing travel expedition, I bring a unique perspective and an unwavering commitment to excellence.
With years of experience behind me, I approach each project with a genuine enthusiasm, blending technical expertise and artistic flair to create truly remarkable imagery. Every click of the shutter is infused with passion, dedication, and a deep understanding of how to immortalize the fleeting beauty of life.
Join me on this photographic adventure, where I'll not only capture the cherished memories you seek but also offer a personalized and professional experience that exceeds your expectations. Together, let's create a visual legacy that will be treasured for generations to come.
Contact me today to discuss your vision and discover how my journey as a photographer can enhance your own narrative.
❤ Who Or What Are Some Of Your Influences On Either A Personal Or Professional Level?
My photography journey has been shaped by a diverse range of influences, both on a personal and professional level. When it comes to wedding photography, I draw inspiration from esteemed photographers such as Jerry Ghionis, Rocco Ancora, Ryan Schembri, Yervant, Marcus Bell, and Ben Chrisman. Their exceptional work captures the essence of love and joy, and their innovative approach to composition and storytelling has greatly influenced my own wedding photography style.
In the realm of contemporary photography, Steve McCurry has been a significant inspiration for me. His iconic images not only evoke powerful emotions but also tell captivating stories that transcend borders and cultures. McCurry's ability to capture the raw beauty of humanity and his mastery of color make him an enduring influence in my creative process.
Turning to the masters of the past, I find inspiration in the works of Ansel Adams, known for his breathtaking black and white landscape photography. His meticulous attention to detail, use of light, and ability to create stunning compositions have left an indelible mark on the genre.
In addition, the works of Henri Cartier-Bresson, William Klein, and Robert Doisneau have shaped my understanding of street photography and the art of capturing candid moments. Their ability to freeze fleeting moments in time, infused with a sense of humanity and storytelling, has influenced my approach to documenting everyday life.
These influential photographers have not only helped me refine my technical skills but have also encouraged me to push the boundaries of my creativity. Their work continues to inspire me to capture meaningful and unforgettable moments through my lens, creating timeless photographs that resonate with both myself and my clients.
❤ What Would You Recommend For A Couple Just Starting Their Search For A Wedding Photographer?
Welcome to the exciting journey of finding the perfect wedding photographer! As you embark on this search, allow me to offer you some valuable recommendations.
When selecting a wedding photographer, it's essential to consider not only their artistic skills but also their personality. After all, they will be by your side throughout your special day. Take note of how they communicate with you during your initial interactions. Are they patient and attentive to your vision? Do they make you feel comfortable and at ease?
Furthermore, it's crucial to find a photographer who understands your unique love story. Look for someone who takes the time to listen to your ideas, preferences, and desires. By building a strong connection and understanding, they can capture the essence of your relationship and tell your story beautifully through their lens.
While browsing through a photographer's portfolio, pay attention to the emotions captured in their images. Do they evoke genuine feelings? Are they able to capture the intimate moments and candid expressions? The ability to freeze time and encapsulate the love and joy shared between you is a true testament to their skill and artistry.
Another important factor to consider is their professionalism. A wedding photographer should not only be skilled in capturing stunning images but also adept at managing the logistics and dynamics of a wedding day. Look for someone who is organized, punctual, and capable of handling any challenges that may arise. Their experience and expertise will ensure a smooth and stress-free photography experience for you.
Lastly, don't underestimate the power of testimonials and reviews. Take the time to read about other couples' experiences with the photographer you're considering. Their feedback will provide valuable insights into the photographer's work ethic, professionalism, and ability to deliver exceptional results.
Remember, your wedding day is a once-in-a-lifetime event, and choosing the right photographer is an investment in preserving those precious memories. By finding a photographer who not only captures beautiful images but also connects with you on a personal level, you can embark on this incredible journey with confidence and excitement.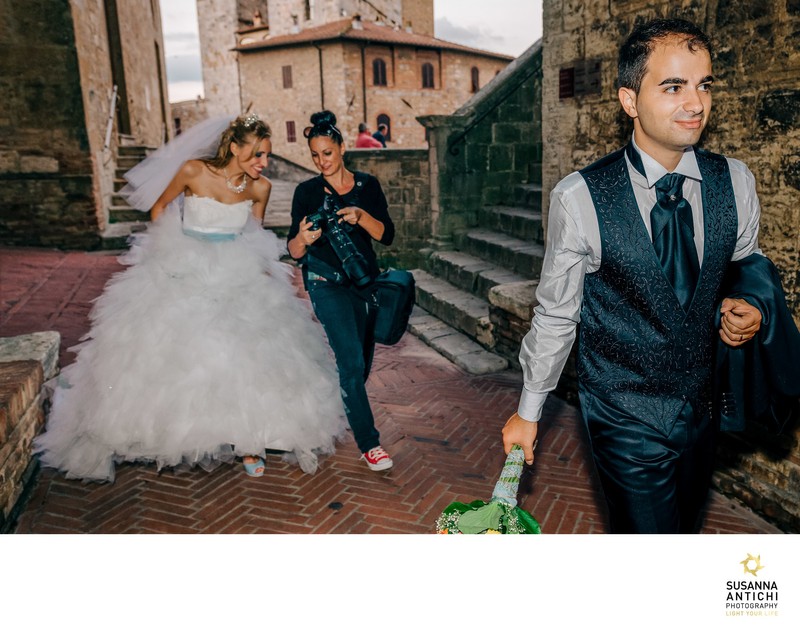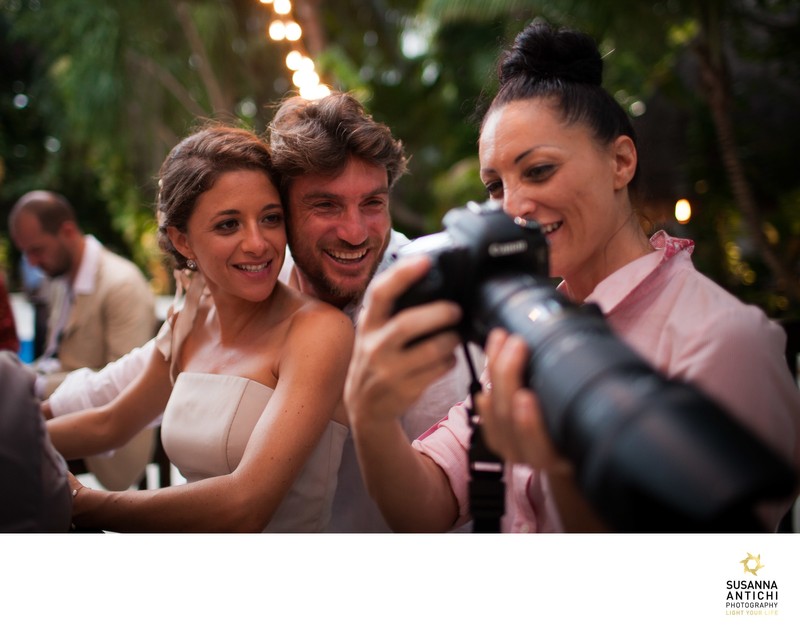 ❤ Any Fun Personal Facts We Should Know About You?
Discover the Joy Behind the Lens!
Welcome to my photography world, where every click captures the essence of sincere moments and genuine emotions. As you explore my portfolio, allow me to share a few fun personal facts that offer a glimpse into the person behind the camera.
First and foremost, I am driven by an unwavering passion for my craft. Photography isn't just a job to me—it's a way of life. With every project I undertake, I pour my heart and soul into creating captivating visuals that leave a lasting impression.
Creativity is my driving force. I constantly strive to push the boundaries of conventional photography, seeking unique angles and perspectives that bring your cherished moments to life. Through my lens, I aim to tell your story in a way that is both artistic and authentic.
But it's not all about work! When it comes to capturing the perfect shot, I firmly believe that laughter is the key ingredient. I have a knack for photographing people who can truly enjoy each other's company, resulting in images that radiate joy and warmth. Whether it's couples, families, or friends, I thrive on capturing the genuine connections and lighthearted moments that make life so beautiful.
Working with me isn't just about achieving stunning photographs; it's an experience filled with fun and laughter. I believe that a relaxed and enjoyable atmosphere brings out the best in everyone, allowing us to create images that truly reflect your unique personality and spirit. So get ready to have a blast during our sessions—I promise, you won't be able to wipe that smile off your face!
Oh, and did I mention I'm a Scorpio? Known for our passion and determination, I channel these traits into every project I undertake. As for the rest, well, that's a delightful surprise you'll have to discover along the way.
Thank you for considering me as your photographer. Together, let's embark on a journey of capturing remarkable moments and creating cherished memories that will last a lifetime.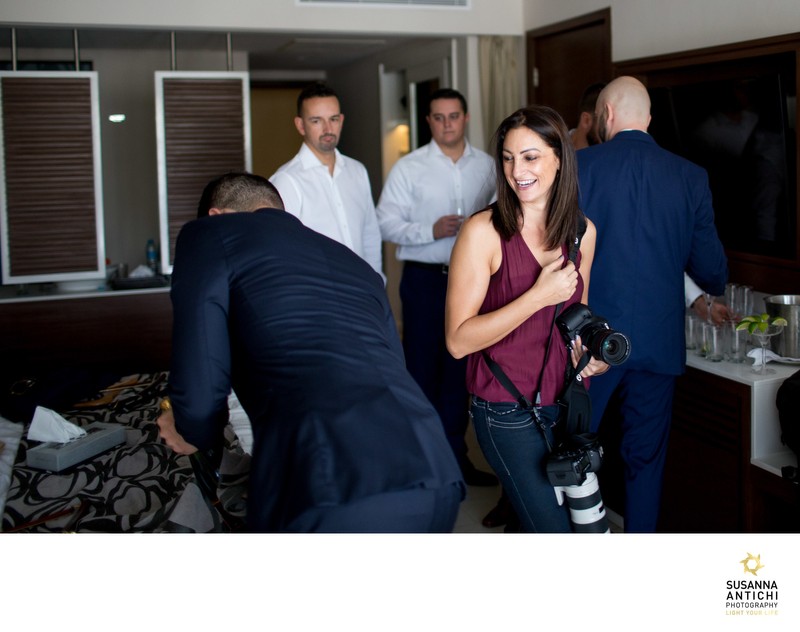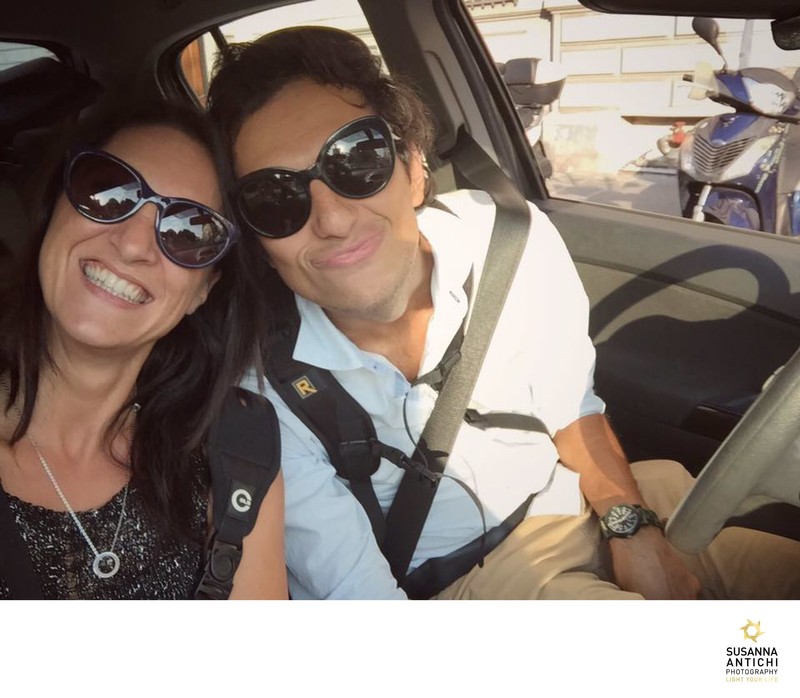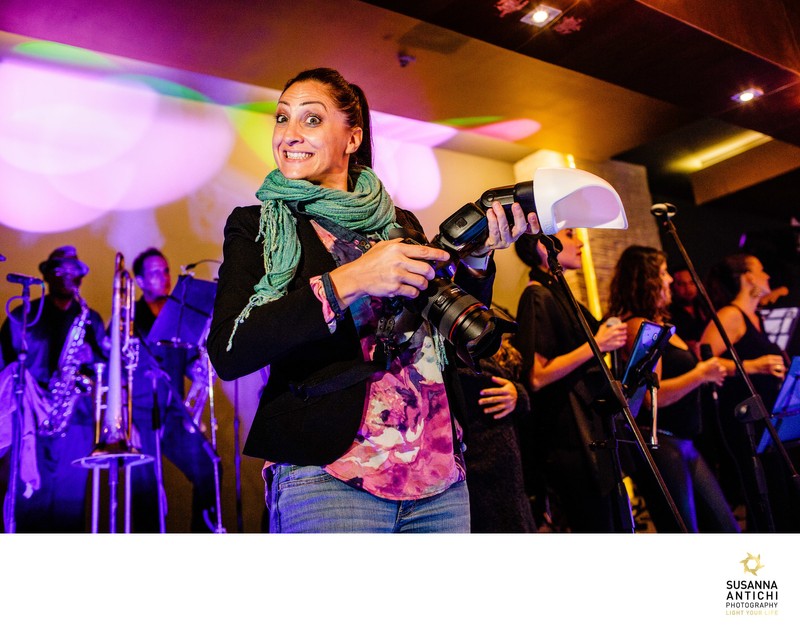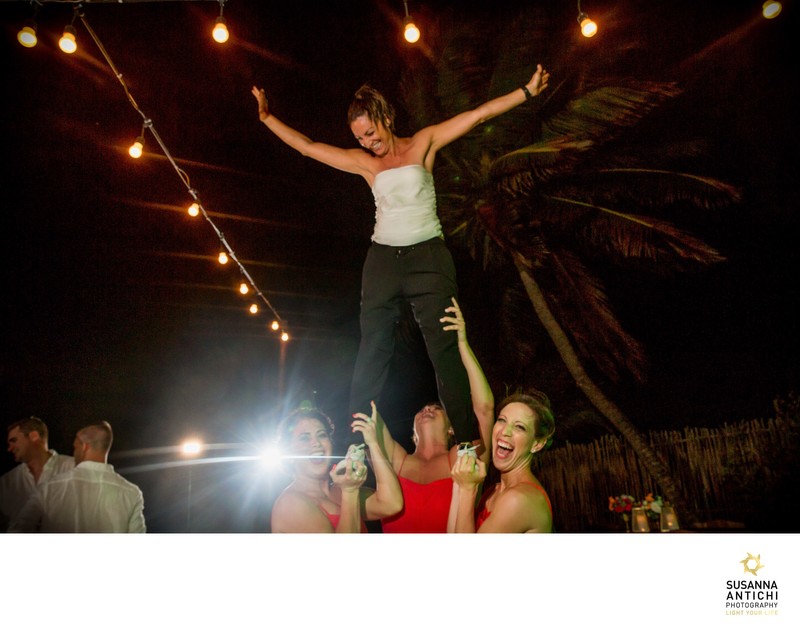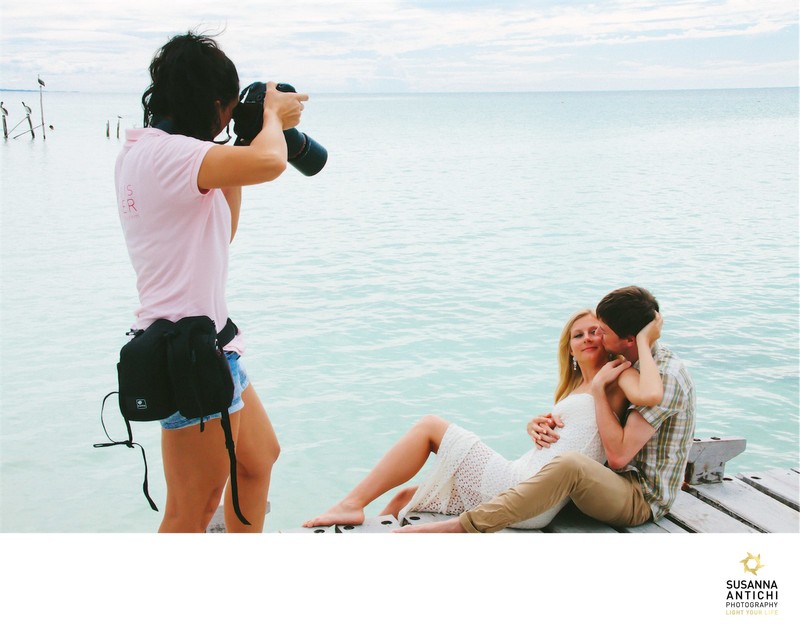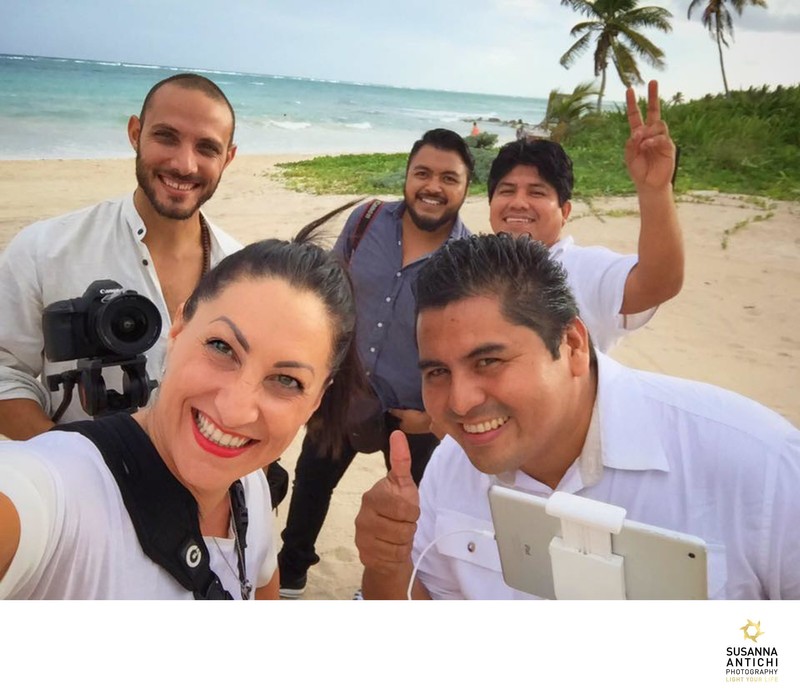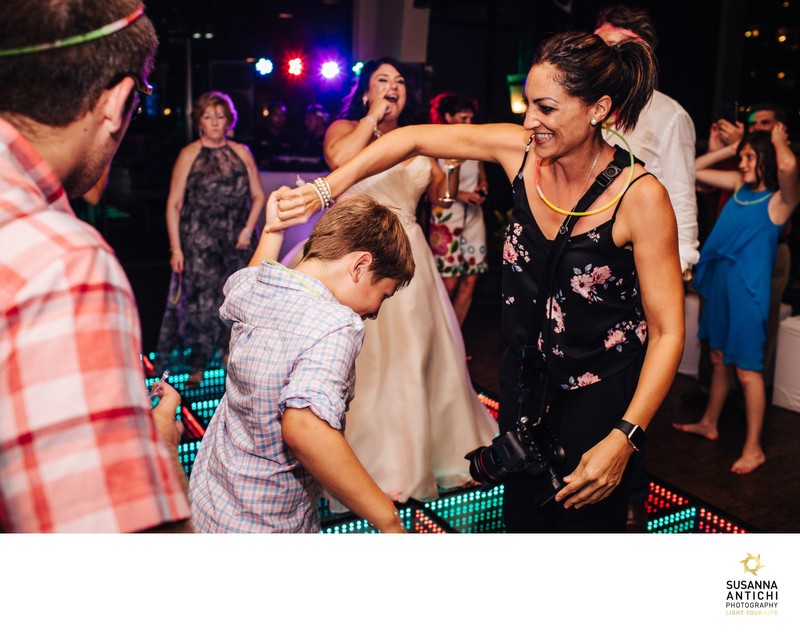 Follow me on my travel's Instagram account: @travelpics_sa or on my professional account: @susannaantichi