ABOUT SUSANNA
Susanna Antichi is an internationally recognized wedding photographer, based in Mexico's Riviera Maya and Siena, Italy.
Her love for wedding photography is based on the pure joy she sees and feels from the bride and groom and for what a wedding symbolizes – life, love commitment and happiness. Her artistic approach fuses an editorial fashion sense, a taste for distinctive colors, a relaxed shooting approach and a strong passion for capturing "real life" moments.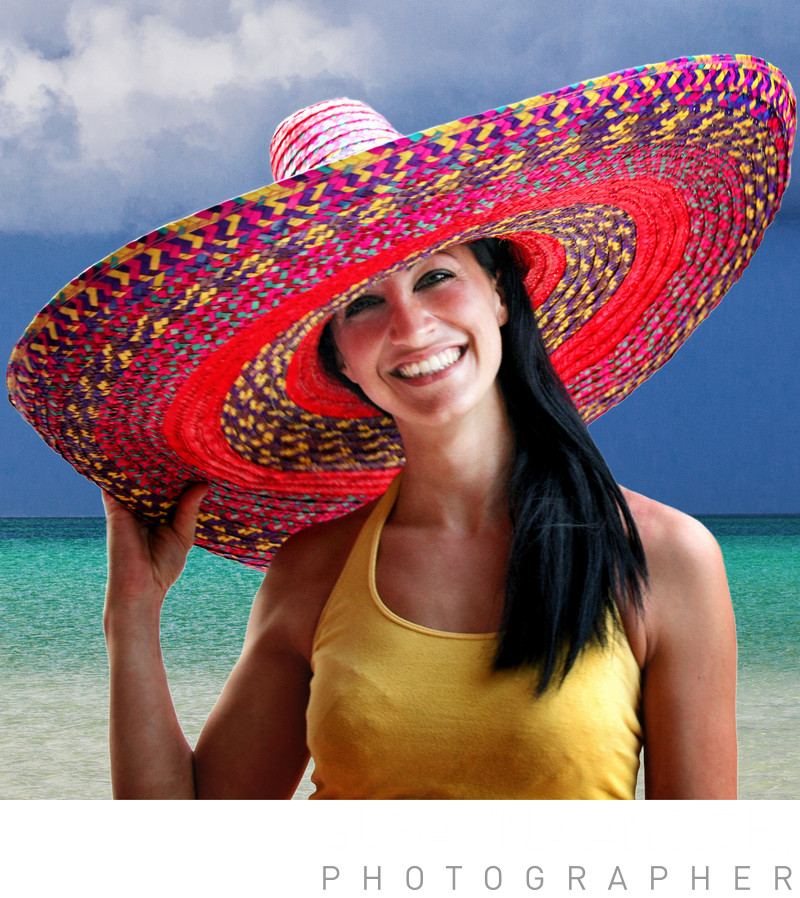 She believes that photographing a wedding is more than simply documenting the events of a day. Providing truly great memories requires insight, intuition and the ability to connect with people on an emotional level throughout the entire process.
Susanna is an award-winning member of Wedding & Portrait Photographers International and her work has been published in publications such as "Destination I Do magazine", "Destination Weddings and Honeymoons Abroad" in UK and she was named as one of the twenty best wedding photographers in the Riviera Maya.
In 2016 she has achieved the official designation of a Wedding and Portrait International Certified Photographer / WPPIC
Trained by award winning photographers Jerry Ghionis, Rocco Ancora and Ryan Schembri, Susanna's work is regarded as being on the cutting edge of the wedding photography industry.
Italy is where she was born, near Siena. In 2006 she began the incredible adventure of being a wedding photographer for friends in Italy. In April 2010 she moved to Playa del Carmen, Mexico. Susanna has been shooting weddings professionally since 2012.
Every year from July to September she is available for destination weddings in Europe or all around the world. Travel and work give her the possibility of learning languages, meeting cultures and amazing people.
Susanna Antichi Photography is a boutique studio dedicated to giving an incredible experience as you embark on the most exciting journey of your life! Weddings last only a day, but the memories live on for generations. That is why she feels it is so important to find a photographer who can deliver you a stunning portfolio of moments and emotion captured in time which reflect your individual personalities and how those manifest in your relationship. Like any living being, each relationship is unique, and she aims to tailor products and services to bring out the essence of your love for each other.
These days the world is complicated, but her promise is a simple one. Susanna Antichi Photography is founded on the core principle that she provides incredible photographs with informed style, products with integrity built to last a lifetime or more, and an experience as fun and exciting as it is stress-free.
For a more detailed information of prices please fill out the Contact form on the website, give her a call at +52 (984) 1063133 or a video call with skype at susanna.antichi
ABOUT SUSANNA'S GEAR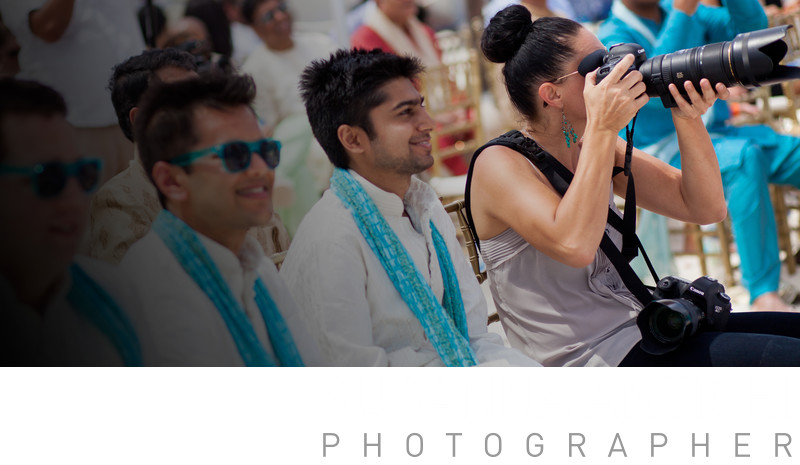 CAMERAS:

Canon EOS 5D Mark IV

Canon EOS 5D Mark III

Canon EOS 6D

DJI Mavic Pro Drone
LENSES:
Canon 50mm f.1.4 II (Sharp and great for low light situations)

Canon serie L 35mm f.1.4 USM (Great for family shots and ceremony coverage)

Canon serie L 100mm f.2.8 IS USM (Perfect for detail shots and close-ups of a face)

Canon serie L 135 mm f.2.0 USM (I really love that one!)

Canon serie L 24/70mm f.2.8L II USM (Great for portraits, great for landscaping)

Canon

serie L

70-200mm f.2.8L IS USM (My favorite! Perfect for close ups and portraits.Fast focus, great resolution, great bokeh, low distortion)

Tokina AT-X Pro FX 16-28mm f.2.8 (The perfect wide all rounder, I love it for architectural and landscape photography)
LIGHTS:
Omega Reflector

N.3 Canon Speedlite 600EX IIRT

Icelight Westcott

Video light

MagMod
Equipment is not the only factor in creating great work (Susanna needs vision, knowledge, creativity and talent). As long as she is confident that the gear she possess is able to execute her every demand.
Canon 5D Mark IV and Canon 5D Mark III and Canon 6D with a variety lenses. They all perform exceedingly well. The biggest challenge is finding the right gear that fits Susanna`s style of work, putting more time into her concepts, ideas and composition.

SNAPSHOT

Tell us a bit about yourself...
I live, eat and breath weddings!
I'm obsessed with photography. I spend my days working, learning, editing and searching the Internet for all things, for new trends and creative wedding ideas.
I love sports, also the extreme ones! I love music and dance! I am a good Cook and make delicious pasta, pizza, cakes and desserts.
I currently live in Playa del Carmen and I find Mexico incredibly stimulating, I think Riviera Maya has amazing opportunities in everything especially for my job.
I love people and my goals is to create photos and capture emotions, that my clients will cherish forever !
Why did you choose to become a photographer?
In 3 words: Trust, Passion, Change!
The desire to do what you really want with passion and love. The achievement that will bring great satisfaction, value and inspiration to life.
A lot of the time life is not easy, relationships are not easy. It's not easy to stay disciplined or focused or physically fit. It's not easy to manage dozens of conflicting priorities. When you choose to deal with life's challenges and difficulties as they come, you are able to transform them. You have the opportunity to transform those ups and downs, those frustrations, discomforts and inconveniences into genuine fulfillment.
How long have you been a photographer?
In 2006 I was the wedding photographer for a couple of friends in Italy. In April 2010 I moved to Playa del Carmen, Mexico. to a dream come true and start the adventure of being a real professional photographer.
Starting my own business, in March 2012, has been one of the best decisions I ever made in my life.
How would you classify your style of photography?
My style of photography is glamorous and fashionable, yet classic and natural at the same time.
Who or what are some of your influences on either a personal or professional level?
My wedding influence is Jerry Ghionis, Rocco Ancora, Ryan Schembri, Yervant, Marcus Bell, Ben Chrisman for wedding photography. Steve McCurry for contemporary photography. From the old school Ansel Adams for black&white landscape, Cartier-Bresson and William Klein and Robert Doisneau.
Do you have any good wedding stories?
Oh! Each wedding is a good story! Ceremonies are full of emotions! I can remember every story and every client.
What's your preferred type of camera equipment?
Canon, because I've always used that one! (I have also tried Nikon, it's a great camera!)
What would you recommend for a couple just starting their search for a wedding photographer?
"Bride,Groom...you will probably spend more time with your photographer on your wedding day than with any other single person. You really do want to select a photographer with a personality that will make all this 'being together" as comfortable as possible! Just look at the way he or she communicates with you. Is he/she patient? Friendly?Do you feel comfortable with him or her?
Any fun personal facts we should know about you?
I have a great personality and sense of humour. I'm very honest and passionate in my life. I'm creative, professional and kindest. Working with me is funny, trust me! and what else?! I am a Scorpio and the rest is a surprise!